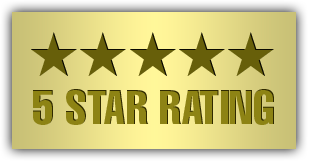 We take great pride in providing our clients with superior service and treating them the way we would like to be treated. We would like to share one of our most recent reviews.
"John was very helpful in assisting me find a home in WI while still living in AZ. I came up for 3 days to Sun Prairie to find a condo, we looked at quite a number of homes, then the best turned up the 2nd day and we made an immediate offer. He built some extras into the contract offer and the seller agreed, so it went smoothly and I am quite happy with the result. He also was able to provide great savings for me due to the Homes for Heroes program, which saved me money in several ways. John was very easy to deal with, recommended an excellent home inspector and was available to help right up to closing and after. He has remained in contact, offering ideas and suggestions for my new living area. He proved himself as someone I could count on". - Terry, Retired Law Enforcement Officer
We pride ourselves on our service and receiving reviews like this confirms we are the best at what we do and why we have been so successful. Thinking about buying or selling? Let us do the same for you. Contact us today!