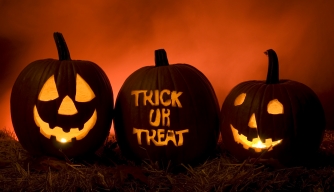 Check out our local Trick or Treat Times!
We hope everyone is enjoying our Fire Prevention Week tips! Follow us on Facebook for a daily tips this week on Fire Safety and for our Halloween Costume Contest!
With Halloween just around the corner we have done some work and put together a list of Trick or Treat times!
Wednesday, October 25th:
Downtown Madison 3-6 p.m.
Saturday, October 28th:
City of Columbus 5-8 p.m.
Jefferson 4-7 p.m.
Watertown 1-4 p.m.
Waupun 4:00-6:00 p.m.
Town of Ashippun 6-8 p.m.
Downtown Stoughton 3-5 p.m.
Sunday, October 29th:
Beaver Dam 4-6 p.m.
Waterloo 2-5 p.m.
Fort Atkinson 1-4 p.m.
Juneau 2-4 p.m.
Village of Pardeeville 3-6 p.m.
Tuesday, October 31st:
Baraboo 4-7 p.m.
Beloit 5-7 p.m.
Brodhead 4-7 p.m.
Cambridge 5:30-7:30 p.m.
Cottage Grove 4:30-7 p.m.
Cross Plains 5-7 p.m.
Deerfield 5-7 p.m.
DeForest 5-7:30 p.m.
Fitchburg 4-8 p.m.
Janesville 5:30-7:30 p.m.
Johnson Creek 5-7 p.m.
Lodi 5-8 p.m.
Madison 4-8 p.m.
Marshall 4-7 p.m.
Mauston 4:00-7:00 p.m.
Monroe 5:30-8:30 p.m.
Montello 5-7 p.m.
Mt. Horeb 5-7 p.m.
New Glarus 5-8 p.m.
Oregon 5-8 p.m.
Portage 4-7 p.m.
Prairie Du Sac 4-7 p.m.
Reedsburg 4-7 p.m.
Richland Center 5-7:30 p.m.
Sauk City 4-7 p.m.
Stoughton 6-8 p.m.
Sun Prairie 5-7 p.m.
Verona 5-8 p.m.
Waunakee 5-7 p.m.
Wisconsin Dells 4-7 p.m
Don't forget to 'share' this post! If you see don't see your community please let us know and we can add it to our list.
Curious about the current real estate market?
Want to search for homes? Check out our new mobile app, called HomeScout! It's the ONLY Home Search tool that directly connects to the MLS and does not sell or give out your information! You can even find out how close your favorite coffee shop or store is!
Want to know the value of your home? Contact us for your free, no obligation market analysis or to get a list of homes around you that have sold in the past six months.