Just Listed Homes in Dane County!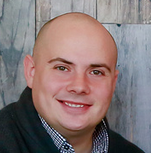 We hope everyone is having a great week! Below are links to newly listed homes in Dane County! If you see any homes you are interested contact us for your private showing by calling 608-669-4226 or e-mail us john@thereuterteam.com. Any homes that were listed last week that have accepted offers are not included. We didn't want to tease you :)
---
Just Listed Homes
Belleville (0) | Deforest | Deerfield | Marshall (0) | Middleton | Monona Grove | Oregon | Stoughton | Sun Prairie | Verona | Waunakee | Wisconsin Heights (0)
Don't see a community you are interested in? Contact us and we will you the newly listed homes and them to our list
---
Weekly Stats for Dane County of 10/7-10/14
1,781 - Homes Listed
1,093 - Homes are still available
688 - Homes have accepted offers
56 - Homes SOLD!
Are you thinking about buying? Download our super awesome app! It's more accurate and more up to date than any other home search app! You may be asking why.. It's because we are the ONLY app that directly connects to the MLS. Don't be shy, go check it out by clicking here.
Thinking about selling? Contact us to get a free estimate of your homes value and to learn about our marketing plan and how we will get your home SOLD!
**All buyers and sellers receive a FREE 1 Year Home Warranty** Police Officers, Firefighters, Medical Professionals, Teachers and Military. Ask us about our Heroes program that will save you between $2,000-$3,000!
Dane County Homes for Sold | Sold Homes in Dane County | Belleville Homes for Sale | Deforest Homes for Sale| Deerfield Homes for Sale | Marshall Homes for Sale | Middleton Homes for Sale | Monona Grove Homes for Sale | Oregon Homes for Sale | Stoughton Homes for Sale | Sun Prairie Homes for Sale | Verona Homes for Sale | Waunakee Homes for Sale | Wisconsin Heights Homes for Sale
Belleville, Deforst, Deerfield, Marshall, Middleton, Monona, Oregon, Stoughton, Sun Prairie, Verona, Waunakee, Wisconsin Heights, Windsor, Homes for Sale, Market Conditions, Madison, Sold Homes, Just listed Homes, John Reuter, The Reuter Team
John Reuter is a licensed Realtor with Home Buyers Marketing II Inc.