John Reuter, Broker/Owner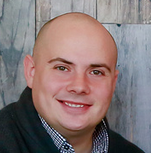 I'm a highly motivated Realtor and Business Owner that is an expert on the local housing market and the home buying/selling process. I'm equipped with the necessary tools, technology and ability to respond quickly to your questions and needs. My knowledge, availability, honesty and focused client representation are what set me apart. I'm honored to be the Top Homes for Heroes Realtor in Wisconsin and one of the top Realtors in the country.

I attended Upper Iowa University and the Air Force Community College, and am a life long resident of the Madison area. I also serve my country in the Wisconsin Air National Guard. I have deployed in support of Operation Enduring Freedom, and have earned several awards (Air Force Achievement Medal x2, Military Outstanding Volunteer Service Award, National Defense Medal, and Global War on Terrorism Expeditionary Medal). I'm a supporter of all those that serve our communities and our nation.

My life is so much more than just real estate. I have an amazing wife, Lindsay and one beautiful little daughter (Addie) and a fur baby baby named Sookie. My life consists of a passion for my family, community, country and profession. I dedicate myself 100% to whatever I do.
John Reuter
Office Phone: 608-834-3341
Cell Phone: 608-669-4226
E-mail: John@thereuterteam.com