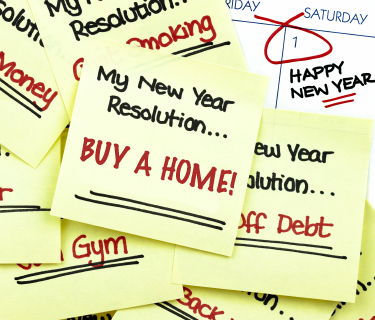 Let's make a plan to make sure it happens in 2017! Learn how to get a FREE 1 year home warranty!
Welcome to 2017!
According to Forbes Magazine, only 8 percent of people achieve their New Year's Resolutions. If buying or selling is one of your resolutions we would like to help you get started now to make sure you succeed and your dream come true. We have started setting appointments for buyers and sellers who want to make a move in 2017.
Buyers – Now is a great time to learn about the home buying process, what it entails, and how long it will take for you to find and close on your new home. Key details of our meeting will be financing, learning your current situation and when you must move by, and setting target dates and follow up appointments. This pertains to if you plan to buy at any part of 2017. We want to make sure we are not just one step ahead, but two or three. This will make the process a lot easier and less stressful.
Sellers - By getting a jump on the process sellers are learning ways to make their home more marketable, pricing and market conditions, and are setting target dates to finish improvements, declutter, and list their home. Key details of our meeting will be current trends in the market, how it pertains to your home/neighborhood, and what we can do to help you sell your fast and for more when you're ready.
When you schedule your meeting by January 31st, 2017, we will provide a FREE 1 Year Home Warranty for you ($525 value)! All you have to do is schedule the meeting by the 31st and bam you get a FREE 1 Year Home Warranty when you buy or sell in 2017.
Do you have Home Scouting? If so, log into your account by January 31st and be entered in for a $100 gift card. Don't have Home Scouting, you should! The most accurate and up to date way to search for homes. Download it and you will be entered (Download Home Scouting MLS and use access code Badgers).
To set your appointment contact me at my direct number 608-669-4226 or by e-mail john@thereuterteam.com
Have a great day and Happy New Years!!