Military • Police • Firefighters EMTs • Teachers • Healthcare Workers
Military (Active, Retired, Guard)
As a military veteran and past volunteer firefighter we are proud to be your local affiliate with the Homes for Heroes Program. Homes for Heroes rewards those who serve our communities and our nation by rewarding them when they buy, sell, or refinance a home.
To date, we personally have helped Heroes in Wisconsin save over $250,000 and have donated over $30,000 to the Homes for Heroes Foundation to Help Heroes in need of financial assistance or that need home modifications.
How does a Hero save? The heroes and their families have already sacrificed and have done all of the hard work. All the Heroes need to do is contact John Reuter at 608-669-4226 or e-mail john@thereuterteam.com to get the process started. Their are no contracts for the Hero to sign and no red tape. The only thing you have to think about is how you are going to spend your savings :)
Heroes Receive
A "Welcome Home!" check from Homes for Heroes after purchase your new home!
Reduced fees when you buy or sell a Homes for Heroes affiliate (25% Rebate off Gross Commission)
Discounted Mortgage Lender Fees when you mortgage or refinance with a Homes for Heroes Lender ($750 or more off Mortgage Fees)
Discounts with the 'Friends of Heroes Program'® on Title Fees, Home Inspections, Radon Mitigation, Homeowners Insurance, Moving/Relocation services, and many more!
Average Savings on purchase of $300,000 home is over $3,500!!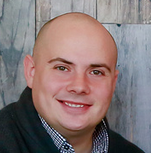 For more information contact:
John Reuter
608-666-4226 (Cell)
608-834-3341 (Office Direct)
john@thereuterteam.com (E-mail)