Homes sales d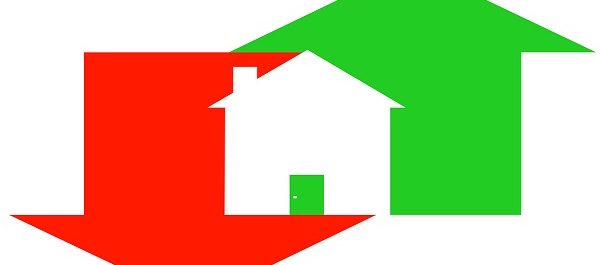 own, but prices continue to rise…
In Dane County and across Wisconsin homes sales are down 7.6 percent from last year, but home values have increased 4 percent since this same time last year according to the Wisconsin REALTORS® Association. The cause for the slight decline in sales from last year is caused by the low inventory levels that we are seeing across the state and especially in Dane County. The lack of inventory has caused many buyers to seek alternative options such as short term rentals or building their next home. Building permits have increased 6 percent in Dane County from 2015 and across Wisconsin permits are up 12 percent. The average home sale remained about the same in August at $314,789 in Dane County and $230,524 in South Central Wisconsin. The 30 year fixed interest rate remained low at 3.44 percent compared to 4.05 percent last year.
So what does all of this mean? In Dane County and the State of Wisconsin the housing market is in favor of both buyers and sellers.
Home Buyers - Home inventory in Dane County and Wisconsin may be low, but with low interest rates now is a great time to buy. Low inventory is something to be aware of, but with the Home Scouting App it gives you the advantage and one up on other buyers looking for homes (more information below). Interest rates are low and getting a home loan is becoming easier with the restrictions for government-backed loans being loosened up a little. The Federal Reserve senior loan officer states, "Minimum credit scores have dropped. Self-employment documentation has reduced. Maximum loan-to-values have been increased". Many buyers get discouraged by family, friends, or co-workers telling them the 'minimum' credit score, income, debt to income ratio, etc. As much as we love our friends and family leave it to the professionals tell you what will and what won't work in terms of a mortgage. Even if you have applied for a loan in the past two years, the Federal Reserve Senior Loan Officer encourages buyers to reapply because of the changes in lending rules. Contact us and we will put you in touch with one of our preferred lenders.
Home Sellers – As all of the statistics above point out now is a great time to sell your home. Home values have increased an average of 4 percent over the past 4-5 years and things are selling fast and when we fast we mean some homes are getting multiple offers, at full asking price, or more within the first 24 hours on market. Many REALTORS® and websites are using automatic programs to generate the value of homes. With the markets continually changing sellers cannot rely upon a program or auto calculation. You need a REALTOR with experience, which knows the market, and is going to provide with a personalized estimate to let you know the value of your home. Contact us for your FREE, no obligation personalized estimate of your home. After all this is YOUR home! Do you really want to trust a computerized program to tell you how much it is worth, we sure wouldn't. When we review your home value, we will also show you our exclusive and success proven marketing plan that is going to blow off your socks and give your home exposure to over 10,000 people per month! One of our most recent listings received over 5,000 views, had 1,700 unique impressions online (unique impressions people who viewed the home and clicked through the pictures), and received a full price offer within 20 hours on the market. Mention September Housing Report and receive a 1 Year FREE Home Warranty valid with signed 6 month listing contract.
Home Scouting – The Advantage you can count on! When searching for a home you need to have the advantage, especially with our current market conditions where homes are getting multiple offers and in bidding wars within days of being on the market. With Home Scouting®, our exclusive mobile we give Home Buyers just that, THE ADVANTAGE! Our mobile app is the only mobile app that directly connects to the Multiple Listing Service (MLS) and does not use IDX technology. This makes Home Scouting® the most advanced search tool available to consumers. Home Scouting® also allows users to save favorites, make notes, search by school district (specific school or by school district boundary), view mortgage information, view properties accessed value, view directions, and the two of the best benefits are…. You turn on the GPS on your mobile device you directly connect to any MLS in the country and your information in Home Scouting® is private. Your information will never be sold or given out to anyone we promise. All of this technology is available to you for FREE.
To start searching all you have to do is download the Home Scouting MLS App on your mobile device or tablet. Once downloaded, register as a new user (all information confidential and private as stated above) and asked for an access code. The access code to enter is BADGERS. That is it… The most advanced technology is available to you for free with no obligation and never the worry of having your information sold.
Would you like monthly updates on market conditions? Contact us and we will e-mail you once a month with our current Monthly Housing Report.