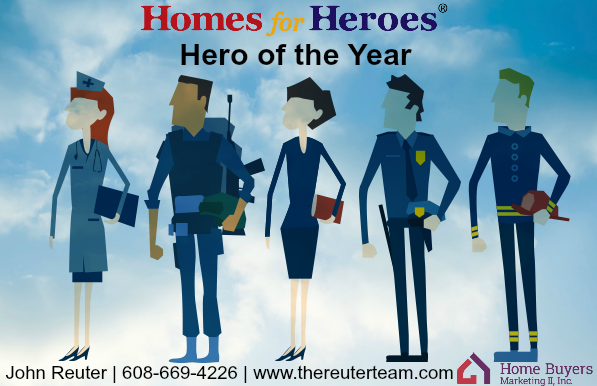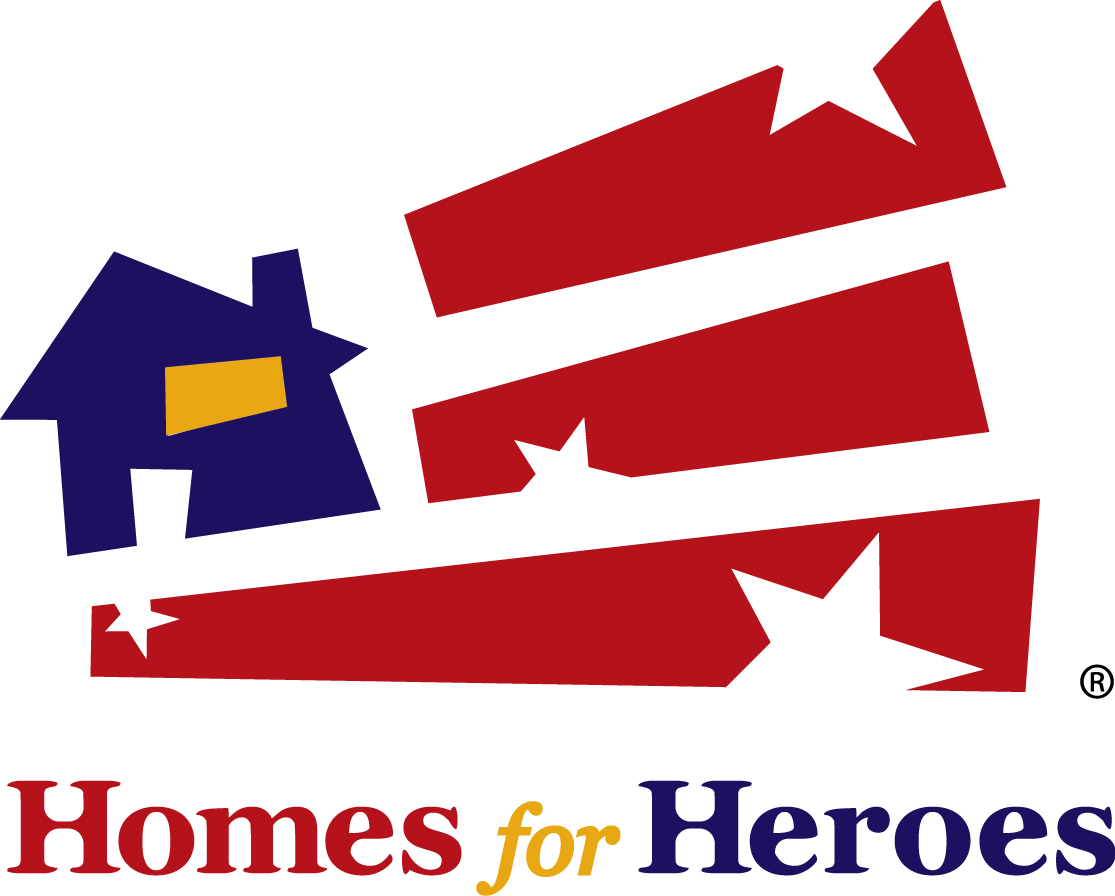 2016 Hero of the Year Award
Presented by: John Reuter - Homes for Heroes
Do you know a Hero that went above both on and off duty in 2015? We are not seeking nominations for 2015 Hero of the Year! Winner will be presented at Madison Mallards Baseball game and throw ceremonial first pitch and receive a "surprise gift"!
The inaugural Homes for Heroes Wisconsin Hero of the Year Award!
All of our community Heroes do amazing things each and every day. John Reuter, your local Homes for
Heroes Realtor®, would like to honor a community Hero who has demonstrated heroism through
extraordinary acts of courage, kindness, and has gone above the call of duty both on duty and off duty. Do
you know someone who has demonstrated this heroism? Now is your chance to honor them. The Homes
for Heroes team in Wisconsin is seeking nominations for the 2016 Hero of the Year Award through May 15th, 2016.
But a thoughtful, well-written nomination is essential to help yours stand out from the others we receive.
Here are some suggestions we hope will help you in crafting your nomination for consideration as a 2016
Homes for Heroes (Wisconsin) Hero of the Year.
• Think about what makes your hero special. Ask yourself: What makes my nominee unique? What
specific accomplishment has he or she achieved that is truly remarkable?
• Tell us about your hero. Take your time and write from the heart. All of our Heroes do amazing work
each and every single day. You want your Hero to standout! Remember: What you share -- in your own
words -- is the most important factor in advancing a nomination for further consideration.
• How to Submit. All Hero nominations should be sent to the local Homes for Heroes affiliate. They
can be e-mailed to John Reuter at john@thereuterteam.com or mailed to:
Homes for Heroes
Attn: John Reuter
105 Clamar Drive Suite A
Sun Prairie, Wisconsin 53590
Frequently Asked Questions
Q: Who is eligible to be considered as a Hero?
A: Police Officers, Firefighters, Medical Professionals, Teachers, and Military! Nominations must be in the name of
a single individual, whose accomplishment occurred (or continued) after January 15th, 2015. Groups and
organizations are ineligible for consideration. Self-nominations will not be accepted. Heroes must live in
Wisconsin.
Q: How will I know if my hero is selected?
A: Each submission will be given a written response of when the nomination is received and when the Hero of Year
has been selected.
Q: What if I don't know my nominee's address, email and telephone number?
A: Please make every effort to provide as much contact information as possible. We require either an email address
or telephone number so we may quickly contact your nominee to obtain permission for consideration as the Hero of
the Year.
Q: May I submit additional supporting information about my nominee?
A: Additional information can be provided in the body of the e-mail or as an attachment.
John Reuter | Homes for Heroes | John@TheReuterTeam.com | 608-669-4226 (Direct) |
105 Clarmar Drive Suite A. Sun Prairie, Wisconsin 53590
WWW.WIHEROES.COM